Our Mission
is to provide knowledge and experience to everyone who wants to become a better cyclist, by training tips, nutrition tips, and healthy recipes.
Meet Our Team
Meet Our Team and Say Hello!
Founder, Head Coach
Damian loves cycling since he remembers, going on bike trips with his brother and father, later on, it changed to real cycling passion. With more than 10 years of racing on the road, track, cyclocross, and MTB, he decided to bring all knowledge and experience to Cyklopedia.
Sebastian
Assistant Coach
Sebastian is putting together cycling races, cycling trips and owns a bike shop in Poland. His organizational skills help to host upcoming events. Besides cycling, he loves to run with his best half marathon time at 1:18:24. In free time he learns his 5 years old daughter how to ride a bike :).
Dietician
Bartek is a sports dietician. His passion for sports has been implanted in his genes. His father and grandfather were wrestlers. Bartek has been playing soccer from an early age until now. He also tried his hand at volleyball, where he was a promising playmaker, but due to physical conditions, he had to give up. He amateurishly takes part in half-marathons. Now he focuses on nutritional education of athletes. He leads them to dietetically and supplementally planning their nutritional strategies for competitions and training. He never refuses to help and offers advice at any time of day or night.
Model
Mateusz has been racing MTB, road and time trial bikes for 16 years. He lives in Rzeszów, Poland. He trains here and works here as a bicycle mechanic, also his whole life is related to bikes. Interests: everything related to cycling, good movies, and good rock music are the basis of free time. Main achievements: he has over 100 road and MTB races won, he is the fifth cyclist of the Polish Masters Championship. Guinness double record holder in total evelvation gain in 12 hours. He likes the challenges set before him that motivate him even more.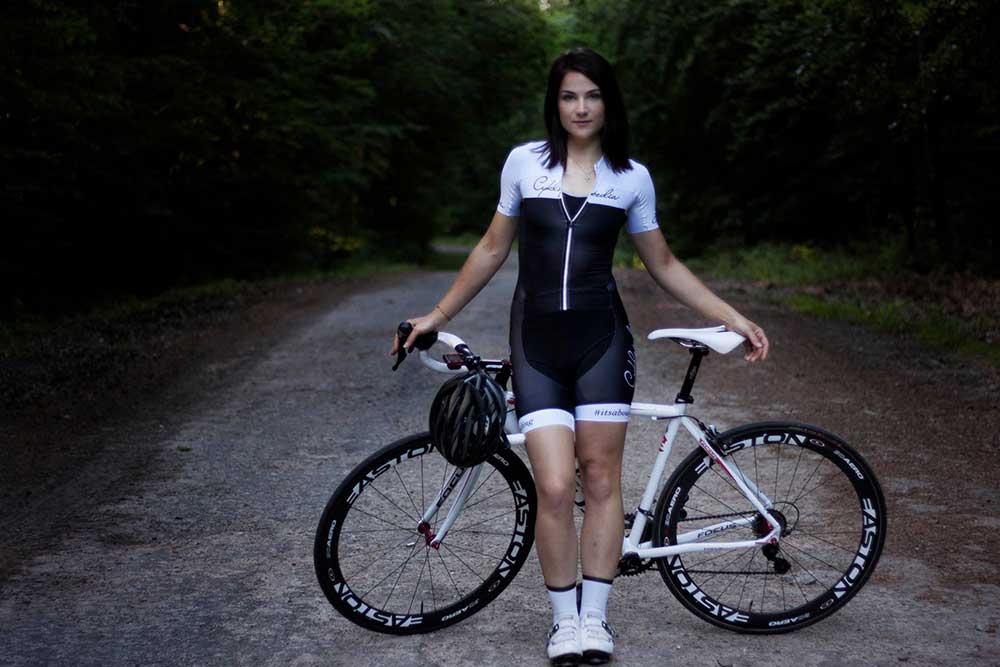 Eva
Model